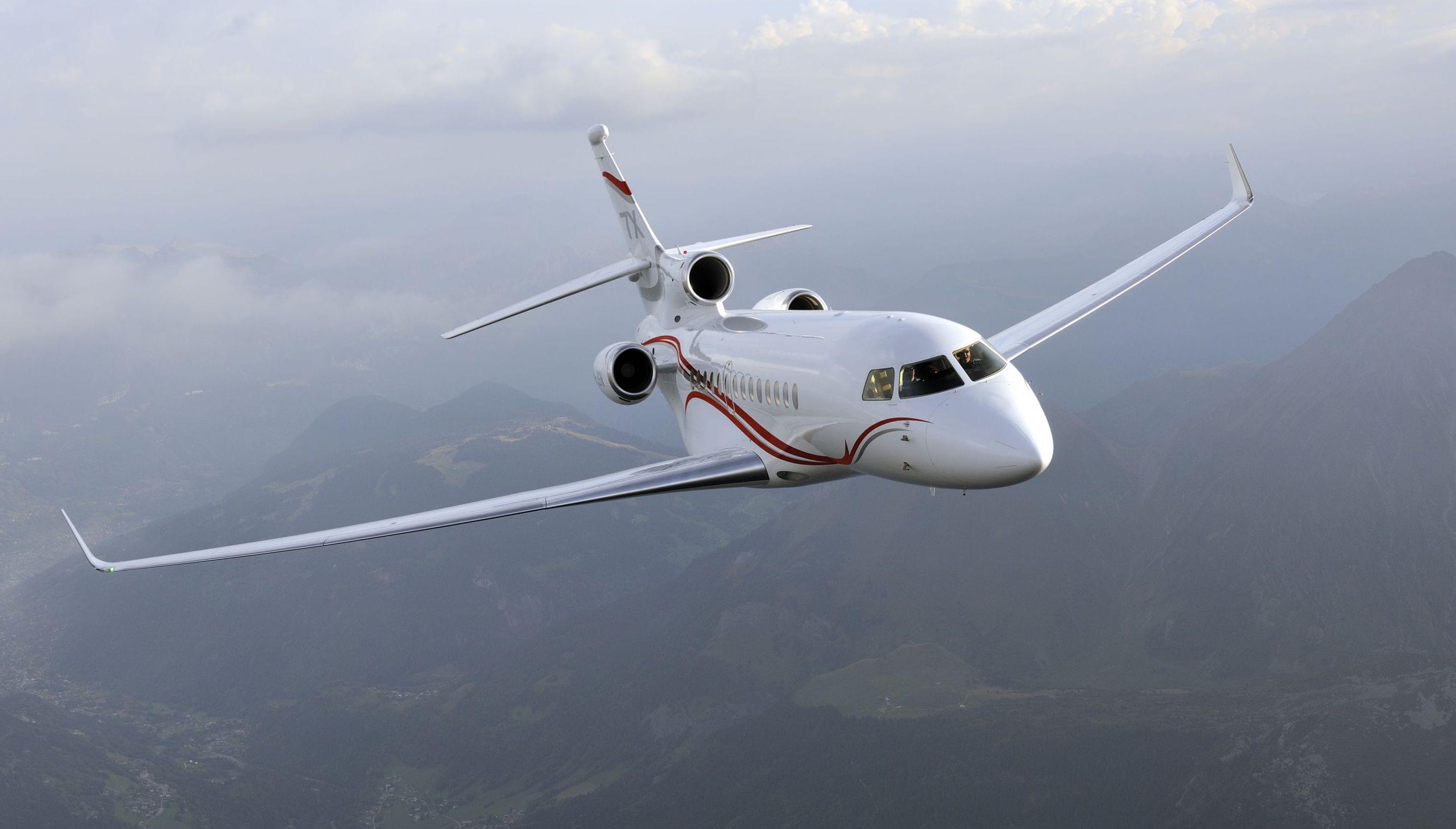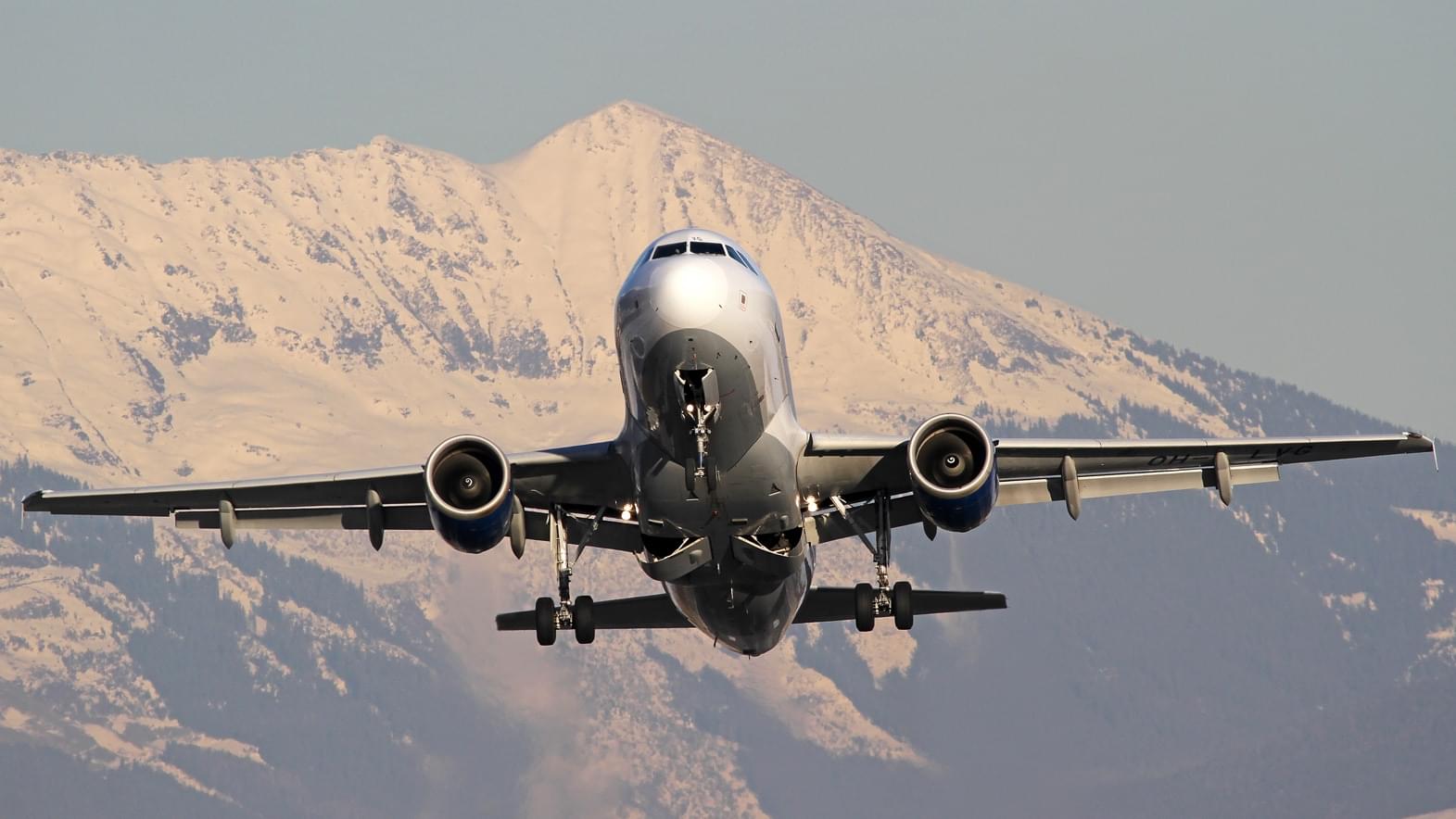 PRIVATE FLIGHT

Light Jets
Light jets are perfect for individuals or small groups, who require time saving as their priority. Light jet can also be a good choice for family vacation, when you do not need to carry a lot of luggage. Aircraft do not have stand-up cabin, however they are designed for a very comfortable sitting for shorter flight routes. You can enjoy the best quality cold catering and rich minibar, though there is no flight attendant on board.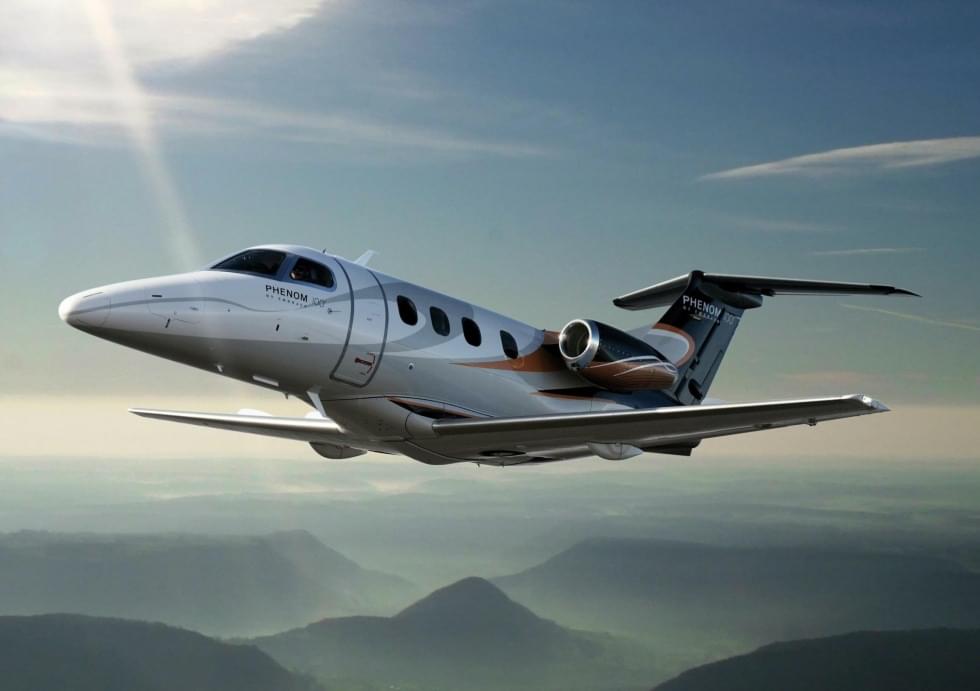 The leading Brazilian aircraft manufacturer Embraer is currently setting the market with an excellent price / performance ratio. The Embraer Phenom 100 will surpass its rivals with its spacious cabin, entrance door and luggage compartment. Its operation excels at very low cost per flight hour. Embraer also took a lot of attention to the quality of the interior in cooperation with the German BMW concern.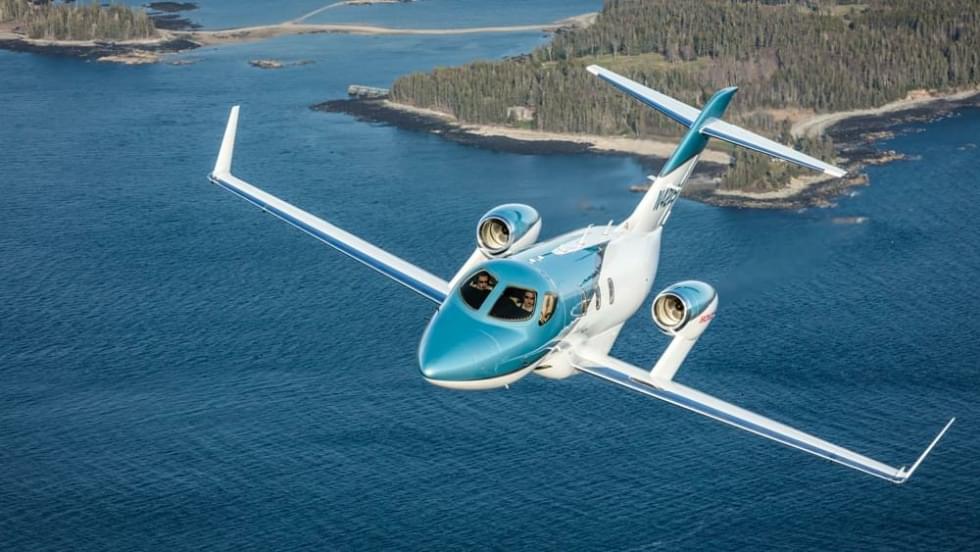 Honda Jet is one of the world's smallest jets and is primarily designed for shorter distances. The aircraft cabin is designed for comfortable seating, but does not have stand-up height. The unique engine suspension design on the wing ensures the quietest cabin in its class. Thanks to the use of composite materials, the aircraft has a greater range than competitors in its group.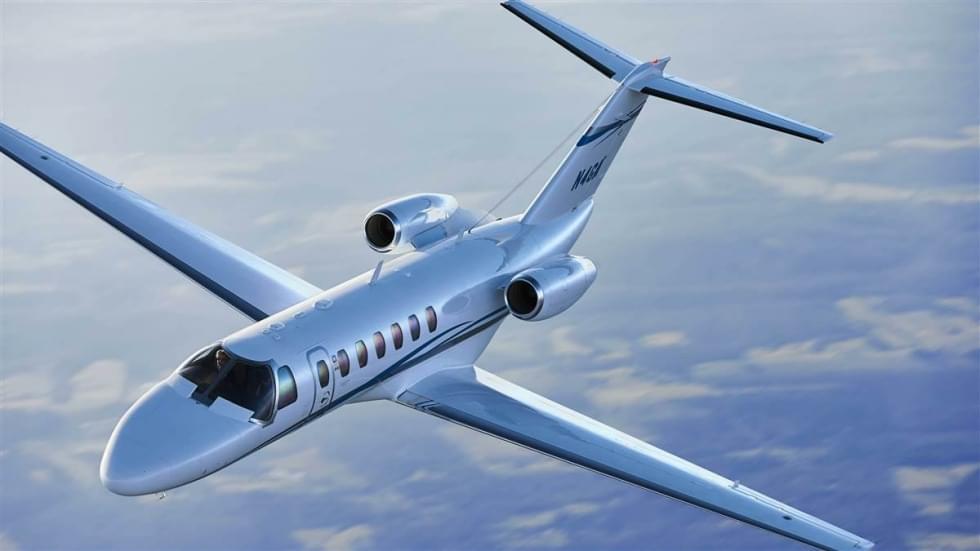 Cessna Citation is an American twin-engine and low-wing aircraft from the private aircraft category. The Cessna Citation CJ3 offers more space on board compared to the previous CJ2. The aircraft cabin is designed for comfortable seating, but does not have stand-up height.
PRIVATE FLIGHT

Midsize Jets
Midsize jets are excelent in comfort to price ratio. Due to better range performance midsize jet is very suitable for longer trips where light jets already struggle to fly non-stop. The cabin is stand-up in height, and many operators have optional flight attendant on board and hot meals service. Also luggage compartment size will no longer be an issue.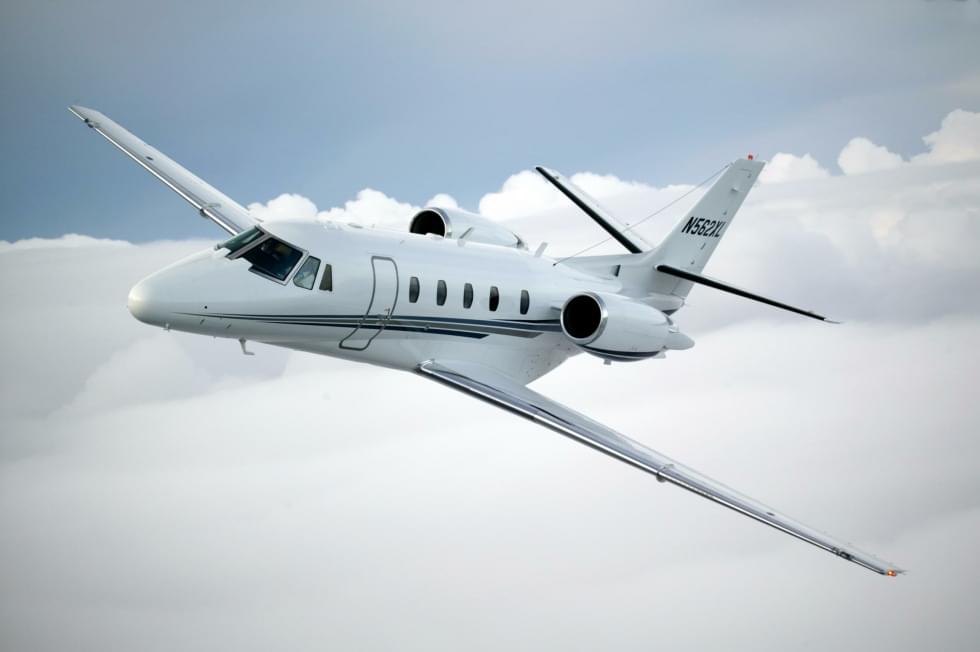 Among medium-sized aircraft, Cessna has a very strong presence. The Citation XLS is one of the most popular and most frequently used aircraft in this category. The aircraft has a stand-up cabin for upright walking aboard the aircraft.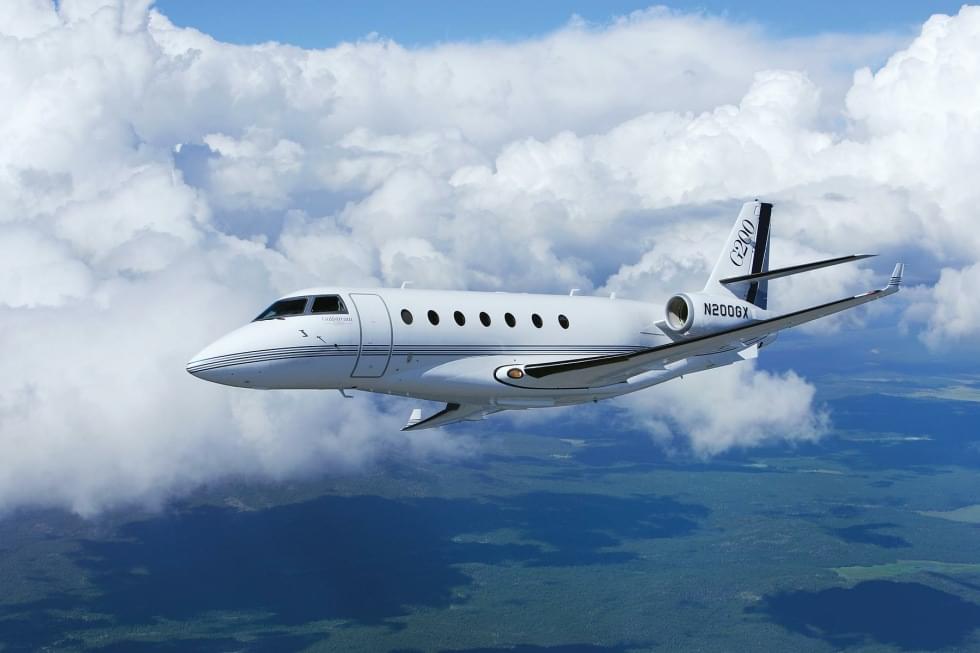 The Gulfstream G200 has a dominant generous tonnage of the cabin. High comfort and cabin equipment will be appreciated especially by passengers on long-haul flights.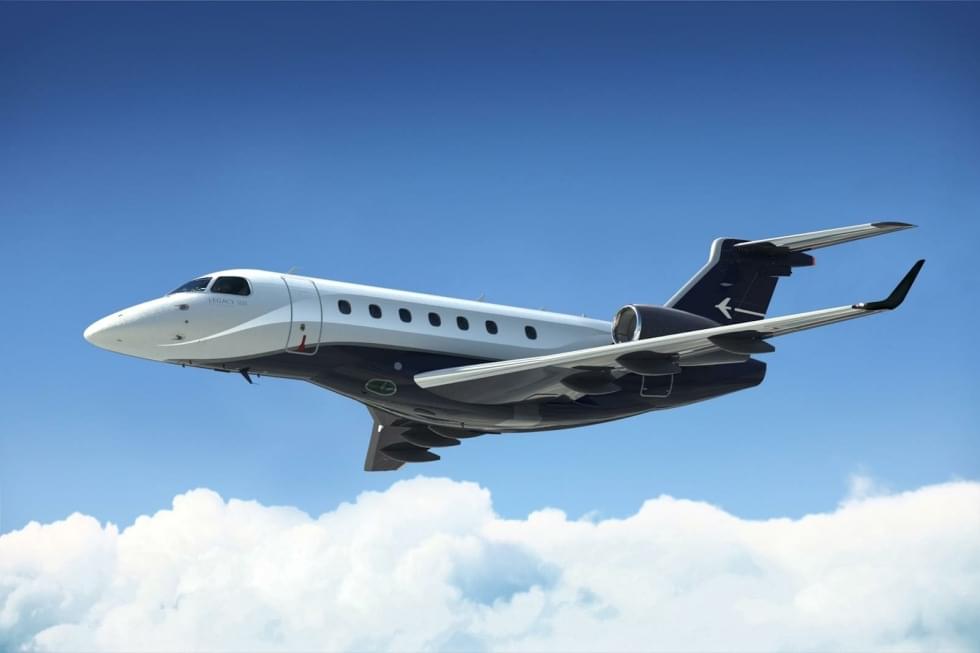 The Embraer Legacy 450 offers a spacious cabin with a stand-up height that passengers will appreciate not only on flights to more distant destinations.
PRIVATE FLIGHT

Heavy Jets
Flying a heavy jet is indeed a luxurious way of traveling. Spacious cabin is so comfortable, that even very long trips are not tiring at all. Furthermore the on-board service is at the highest possible level. You feel like in a flying home. Cabin has separated sectors for meetings and dining, sleeping and bathroom. Have your favourite restaurant menu on board, have a short walk to stretch, relax and sleep in a bed, take a shower before landing. All during intercontinental flight with non-stop range performance.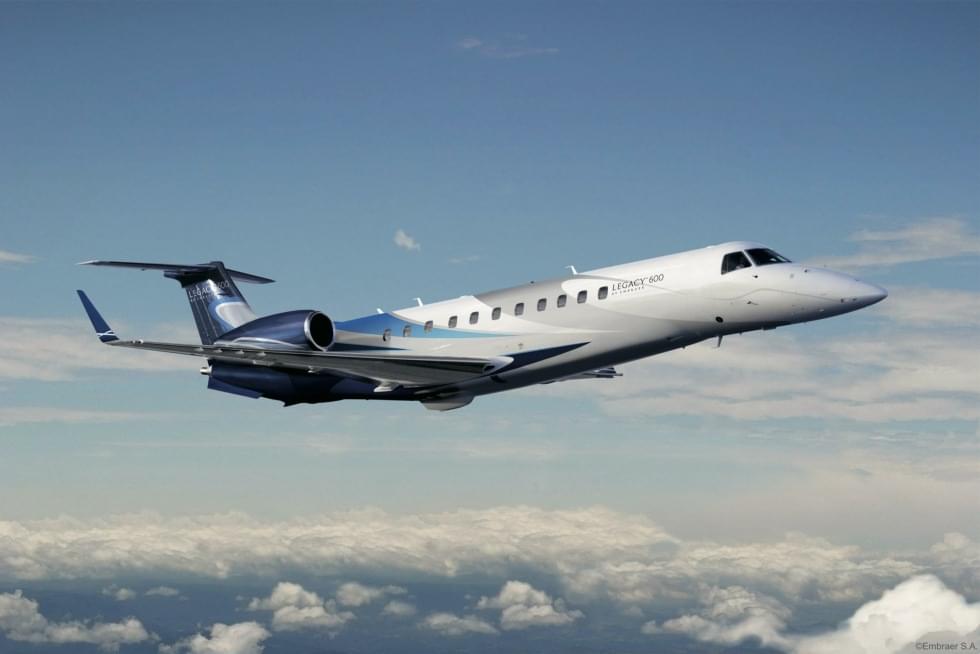 The Embraer 650 is a great success and is a symbol of luxury travel. The cabin is divided into several sectors where passengers can enjoy hot meals, resolve their work duties or relax comfortably. The aircraft is designed for long flights without the need for a stopover.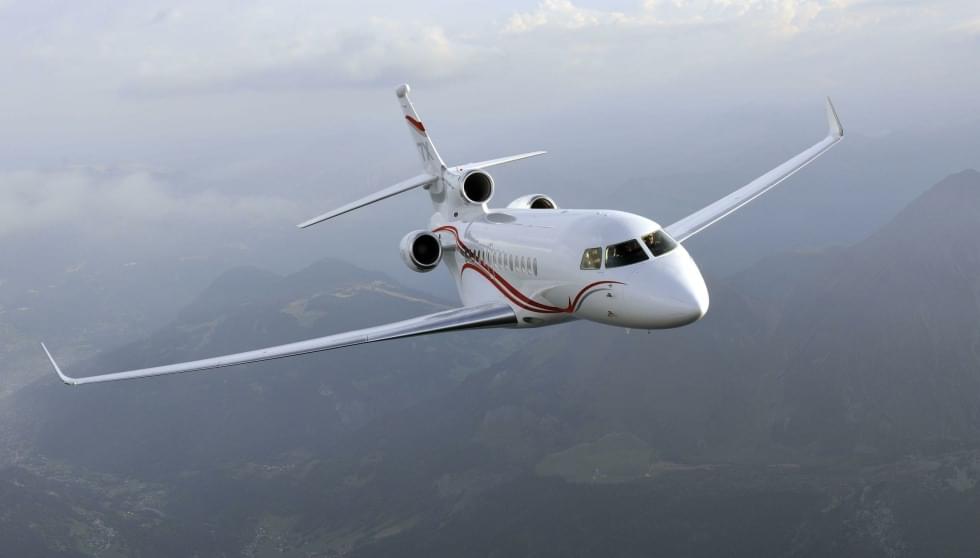 The Dassault Falcon 7X is the flagship of the French company Dassault Falcon and is synonymous with luxury travel. The biggest advantage of this aircraft is the long range without stopover. At first glance you can identify it by 3 engines used only by this manufacturer. The aircraft cabin is divided into several sectors where you can work, rest or enjoy tailor made menu.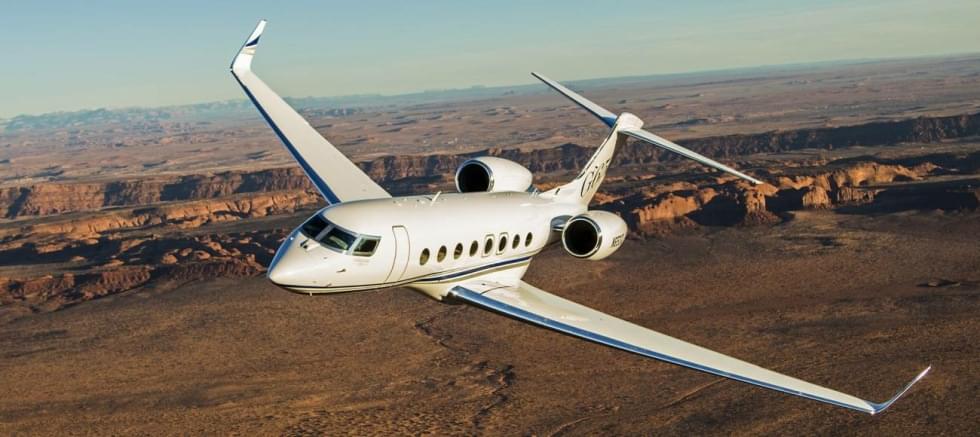 The Gulfstream G550 and the newer G650 are icons of luxury private flying. The graceful shapes of the aircraft are not only a design matter, but also the result of special aerodynamics enabling uncompromising range. Gulfstream is definitely the industry leader in quality and performance trends. In short, a private plane for the most demanding clients.
PRIVATE FLIGHT

Turboprops
Propeller aircraft plays, and always will play very important role in aviation. Way better take-off and landing performance allows operating much shorter runways then jets. On the other hand, they cannot reach cruising speed as high as jets. Turboprops offer affordable charter flights especially for short distances, keeping the lowest price per hour for the customer.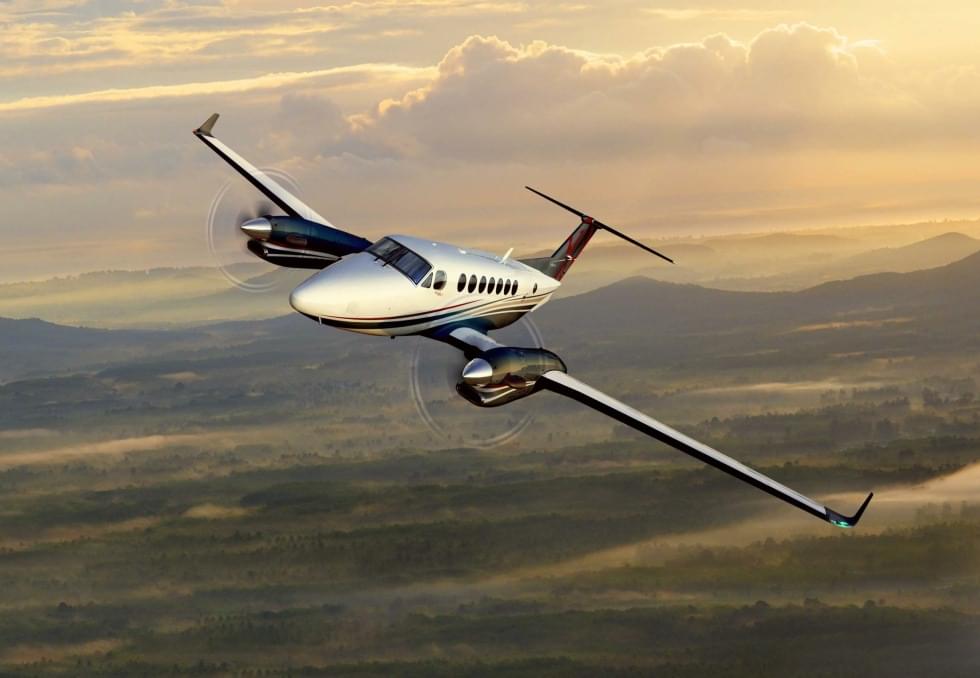 The King Air 350 model series from the American manufacturer Beechcraft is very popular in the private propeller aircraft category. It excels mainly due to its favorable price of flight hours and ability to operate on short runways thanks to propeller propulsion.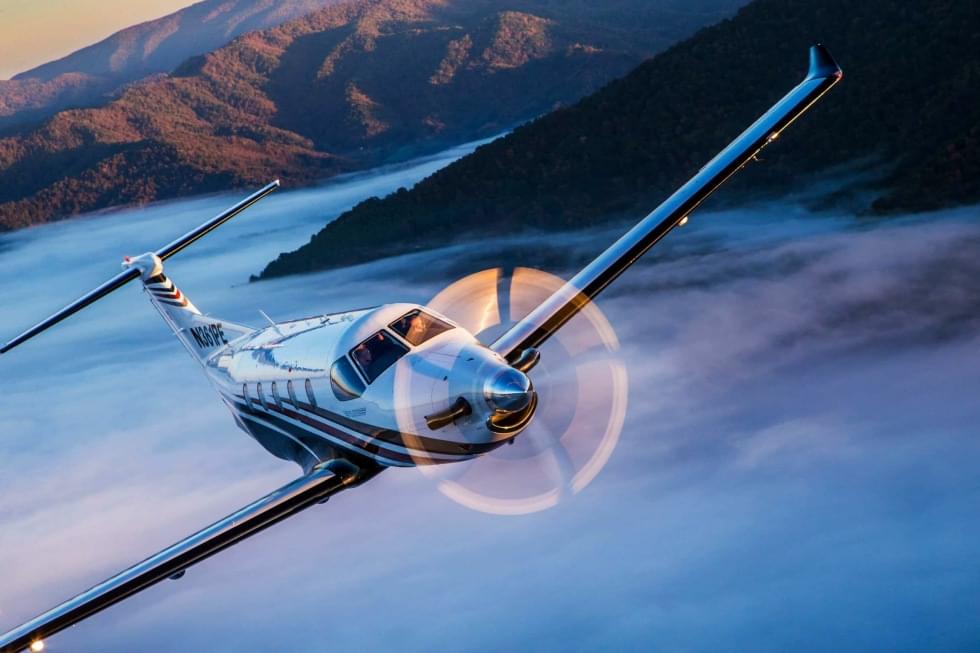 The Swiss Pilatus has been producing the PC12 for many years and is becoming increasingly popular. This single engine aircraft has proven its reliability and is gradually being included in commercial operations demanding increased safety standards. It excels especially in the favorable price of flight hours and the ability to operate on short and unpaved runways.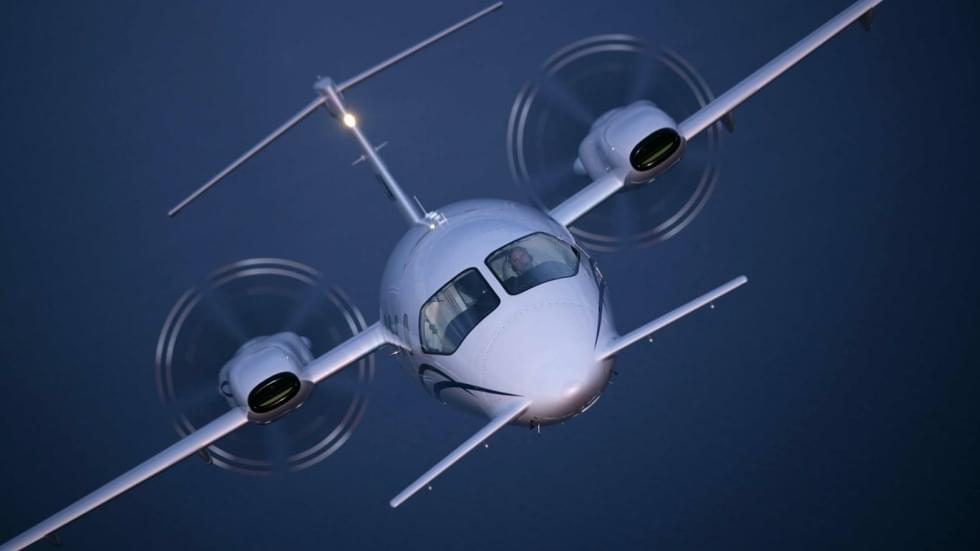 The Avanti aircraft from the Italian manufacturer Piaggio Aerospace is a truly exceptional machine. Its propulsion configuration is propeller, but cruising speed is not at all behind compared to small jets. The comfort of the cabin of the same category even exceeds. And don't be fooled by the noise of this plane from outside. Inside, you can hardly hear anything, because the noise remains behind the plane.
GROUP FLIGHT

VIP Airliners
Very special aircraft category represented by aircraft that you most likely know from big airlines. However, the interior is custom-made to very VIP configuration according to individual needs of every customer. Flying the VIP airliner, the comfort and luxury of this aircraft is without any compromise.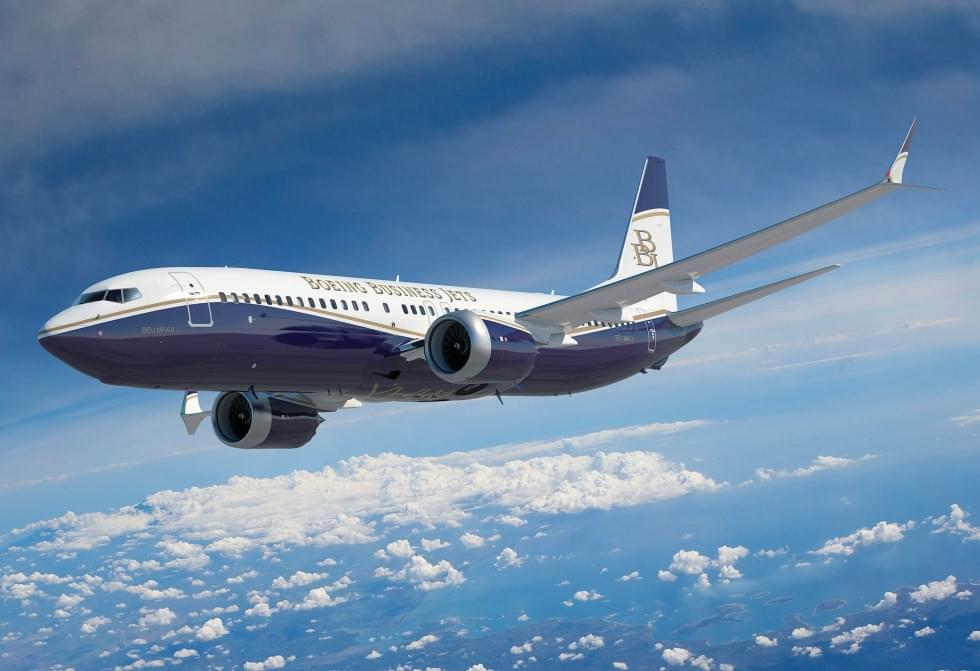 The Boeing 737 BBJ is a version of the Boeing 737 in a luxurious deck configuration for the most demanding passengers. The aircraft deck includes a bedroom, bathroom with shower, dining and living area.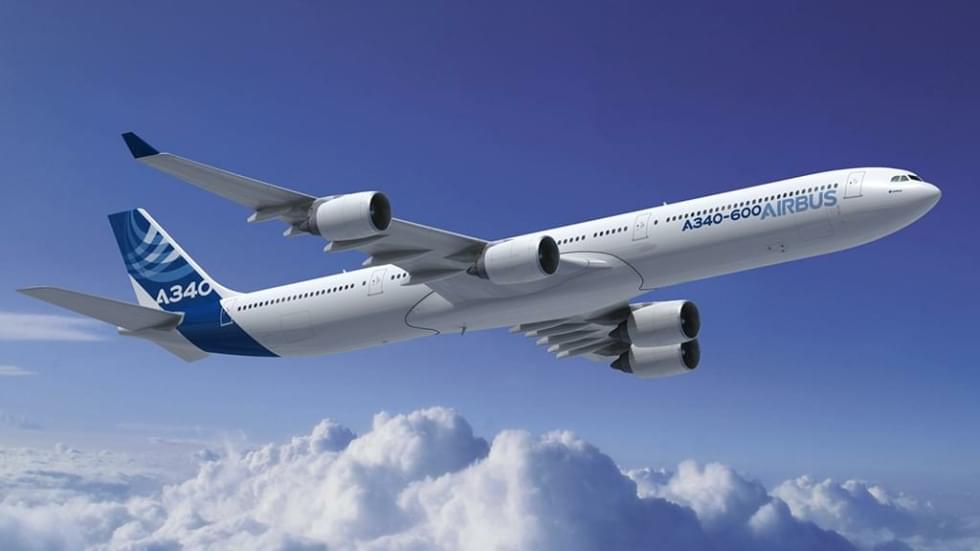 The wide-body Airbus A340 has four engines and is designed for long-range civilian flights. The VIP version of the aircraft is a great private jet for a larger group of passengers who want to enjoy the comfort of a private jet.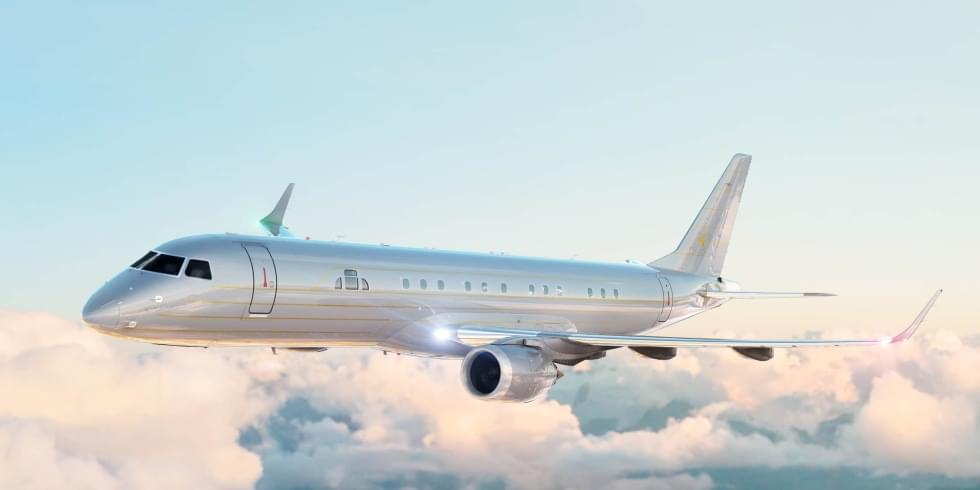 The Embraer Lineage 1000 is a private jet based on the Embraer 190 regional model. It is suitable for long-haul flights and provides passengers with high travel comfort.
GROUP FLIGHT

Narrow Body Airliners
Need to arrange a group flight for exhibition, conference, sport club or similar occasion? Facing problem with uncomfortable schedule, not enough tickets, or non-direct flight? Let´s book an airliner you know from scheduled airline short-haul flights, but have its schedule and routing set-up according to your indiividual needs.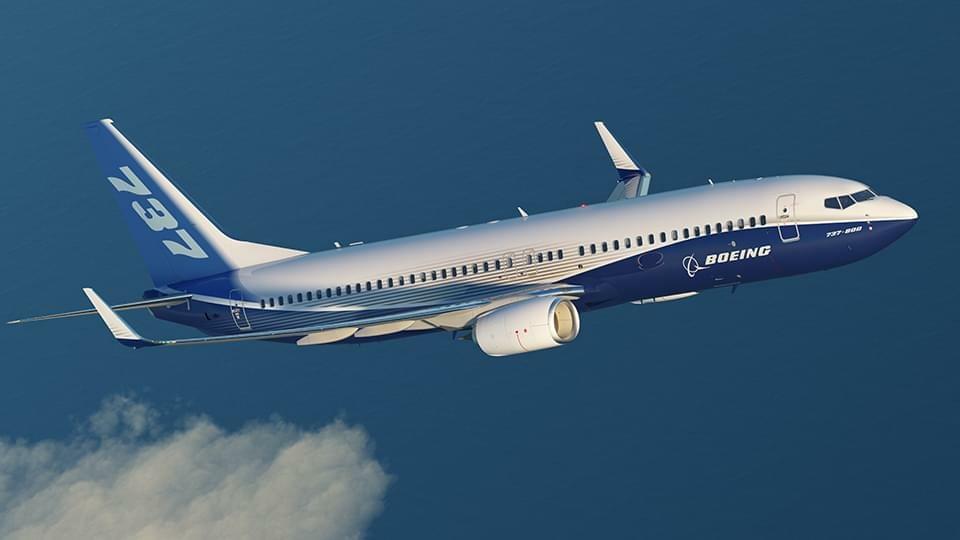 The Boeing 737-800 is one of the most frequently used aircraft to operate on scheduled flights. It can also be used as a private aircraft to carry more passengers with a modified deck configuration. When it is necessary to provide a private tailor-made flight for a large group, this aircraft is the right choice.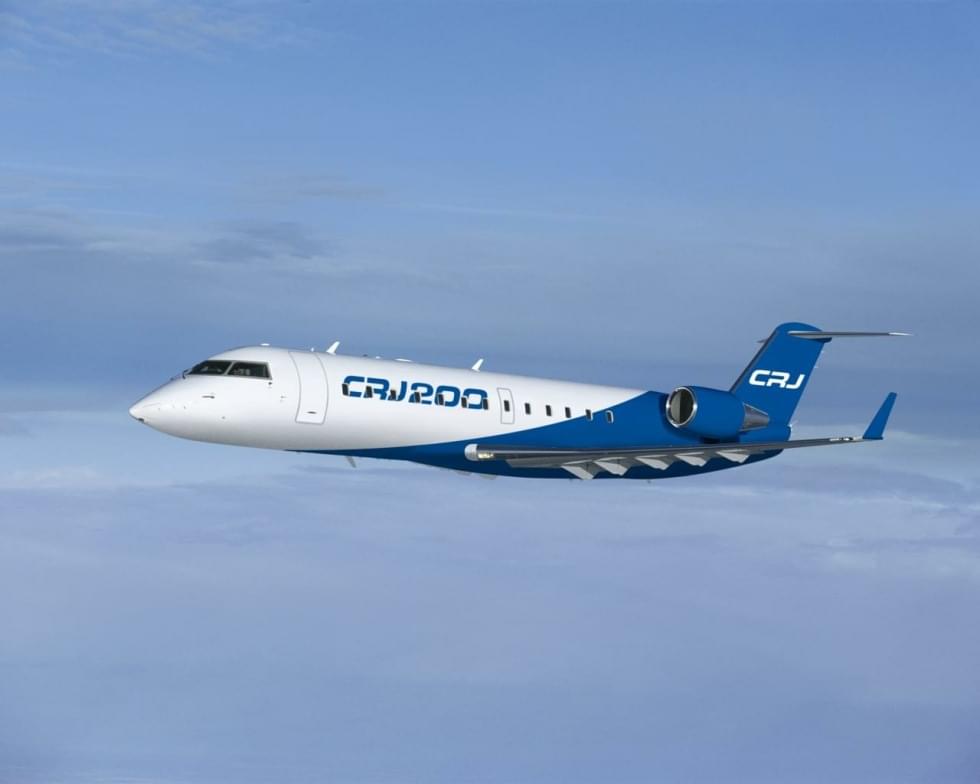 Bombardier CRJ200 belongs to the family of regional twin-engine low-wing commercial aircraft. This type of aircraft is based on the aircraft designated for private flights Bombardier Challenger 600. Compared to its previous version CRJ100 has more efficient engines.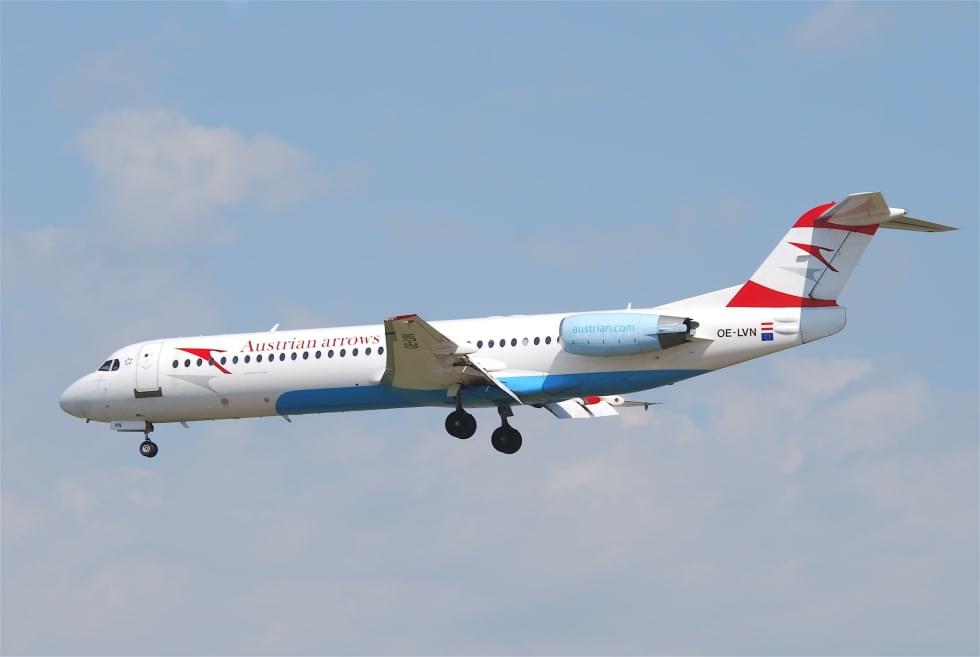 At the time of its launch, the Fokker 100 became a legendary machine. Dazzled by cost-effectiveness and was one of the first machines to announce the arrival of the era of low-cost airlines. Its efficiency and high reliability continue to be a very popular aircraft among passengers.
GROUP FLIGHT

Wide Body Airliners
Should the group of passengers be very big, or the trip is a long-haul one, it is the wide body airliner to be the aicraft of your choice. The biggest aircraft can take nearly 900 passengers on board, and cruises approximately 950 kilometers per hour. What a comfortable and fast flight.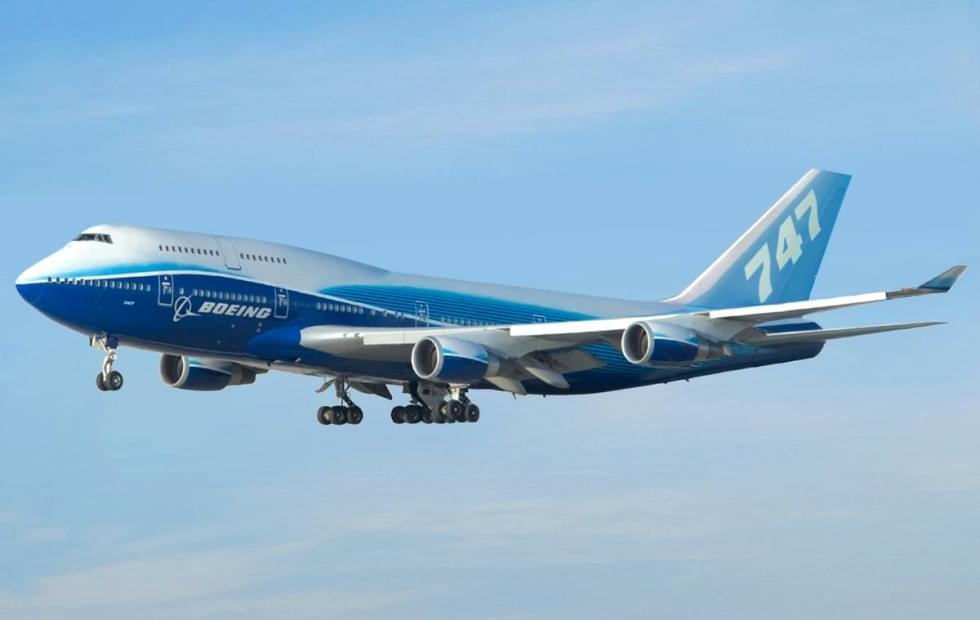 Boeing 747 is a long-haul four-engine jet aircraft with wide fuselage. By 2007, it was the largest passenger airliner in the world. The Boeing 747-400 has an extended upper deck over its predecessor and is made using composite materials, making it more fuel efficient.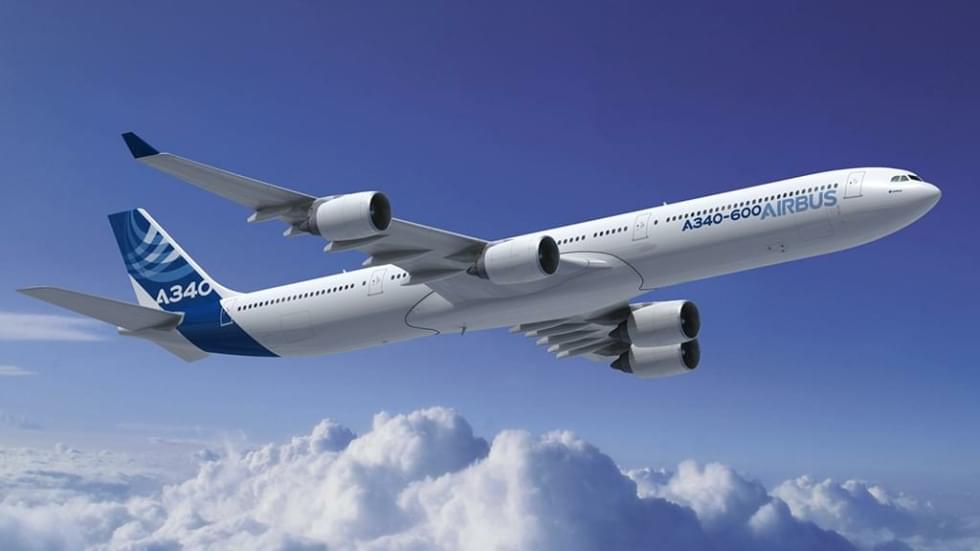 The Airbus A340 is a four-engine wide-body airliner designed for long-haul flights. The A340-600 is more than 10 m longer than the Airbus A340-300.
The Airbus A380 has a wide fuselage, a split deck on two floors and is powered by four dual-jet engines. It is the largest civilian airliner in the world.
GROUP FLIGHT

Turboprop Airliners
Turboprop aircraft have a big advantage compared to jets, as being able to operate much shorter runways. Another benefit is lower operating costs. Thanks to this, you get a well priced charter group flight, while only accepting a little slower cruise speed and smaller room in cabin. Perfect choice for short flights.
French-Italian air concern ATR focusing on the production of medium-range propeller aircraft and shorter range. The company, which has its origin, is one of the world market leaders offering for regional flights. The ATR 72 is a popular aircraft used for short distance travel.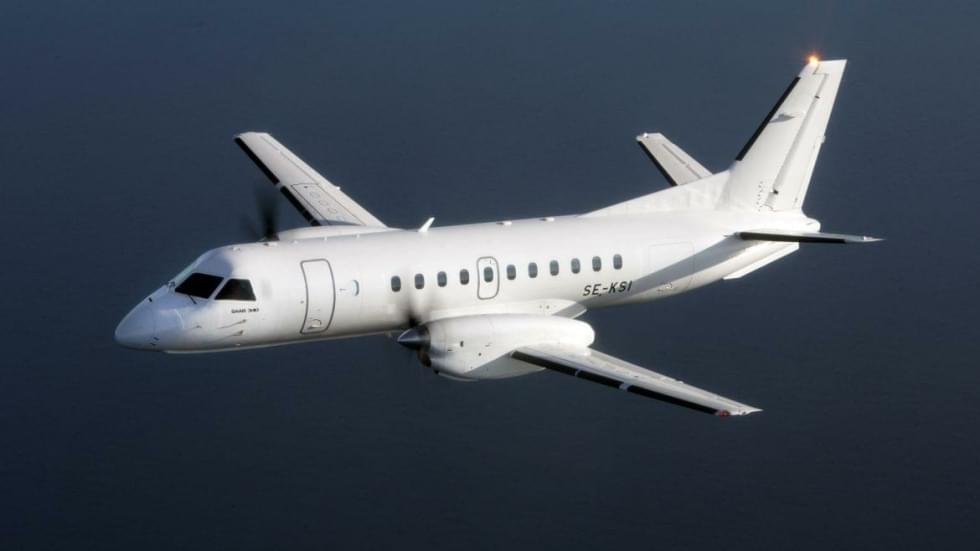 Famous for its modern Gripen fighters, the Swedish engineering manufacturer Saab is the author of the extremely successful Saab 340 airliner. It is a great choice for groups of passengers who require a flight according to their own ideas and parameters.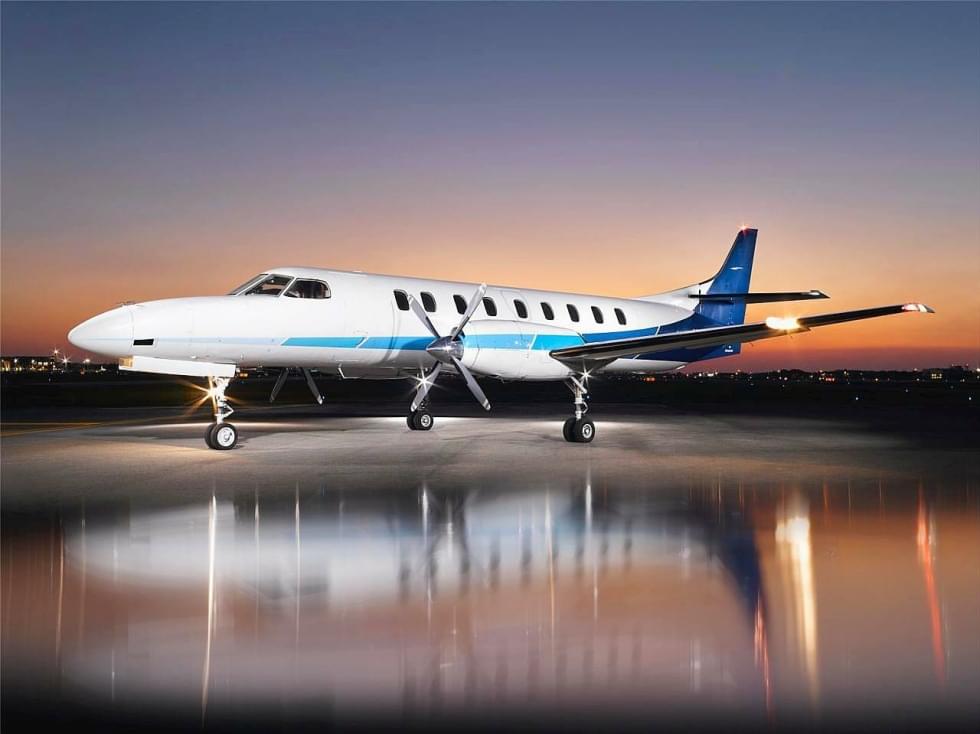 Fairchild, a Canadian manufacturer, designed the Metro to fulfill the task of transporting a group of passengers on a shorter distance and at minimal cost. Due to the shorter stay of passengers on board, the cabin is designed to be less spacious. This private jet is a great choice for passengers who are not satisfied with the scheduled service, whether it be the time of departure or the number of seats available.
Aircraft comparator
Choose aircraft and compare their parameters