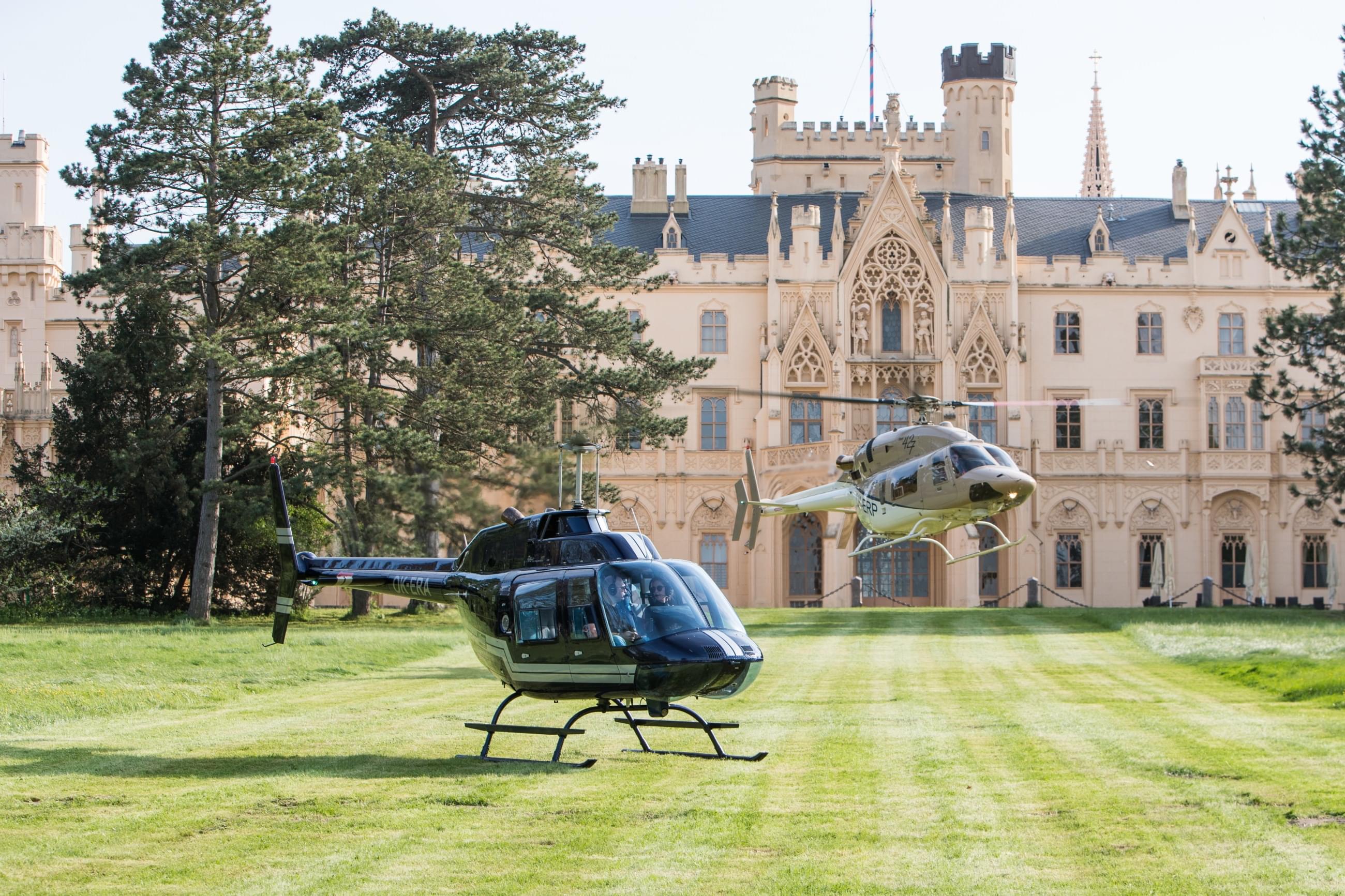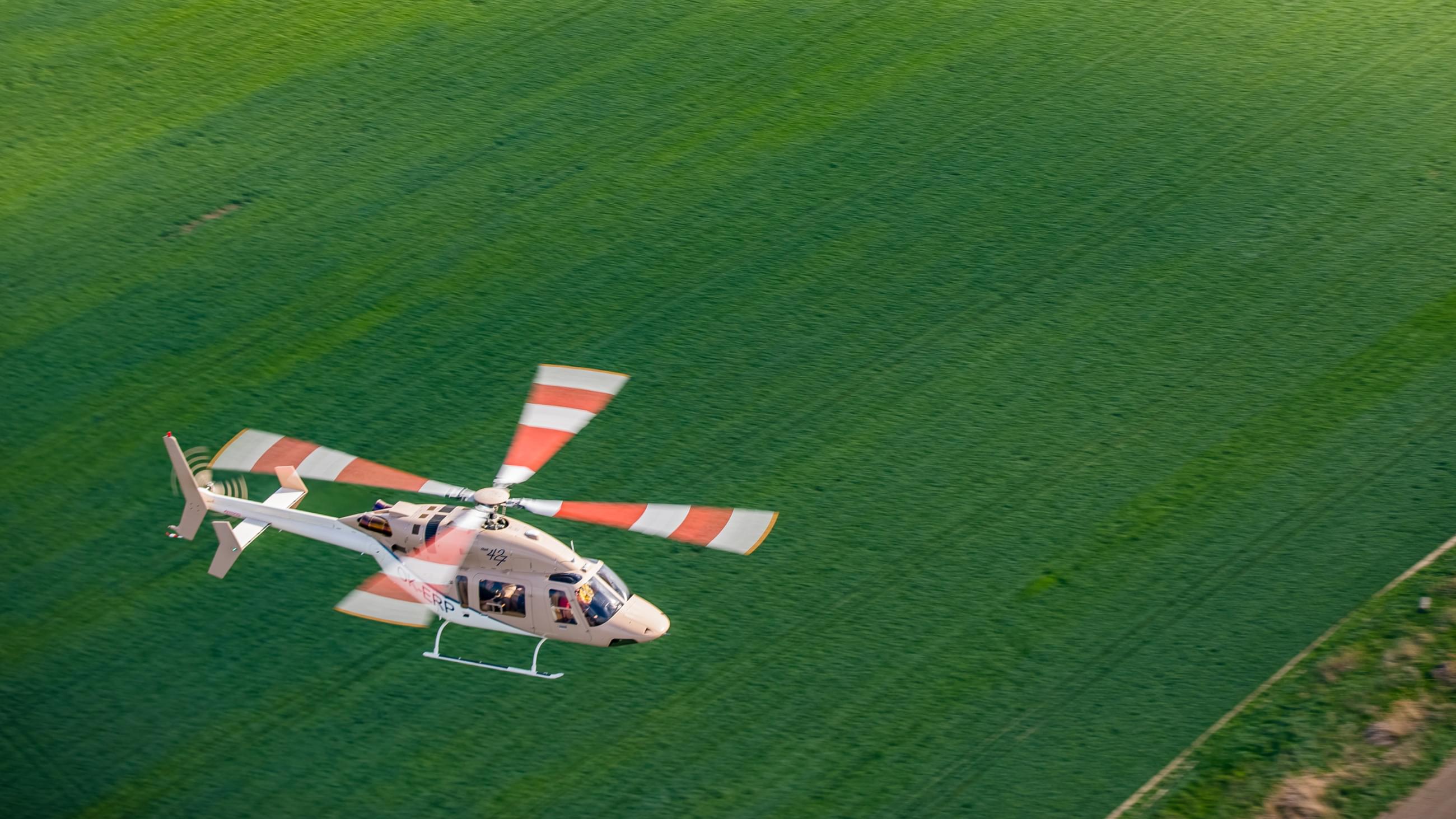 EXPERIENCE ADVENTURE
The journey may not be just a necessary evil. Make it spectacular and avoid crowded highways.
ESCAPE INTO NATURE
Do you ever feel the urgent need to escape from cities to the mountains for breathtaking views and fresh air?
ENJOY ROMANTICS
What about to take your beloved half and be as fast as possible on place where you will be alone.
THE WAY CAN BE A DESTINATION
Your flight does not have to go to a specific destination, it can be designed as a sightseeing. Do you want to get to know another perspective or are you looking for an idea for an original gift?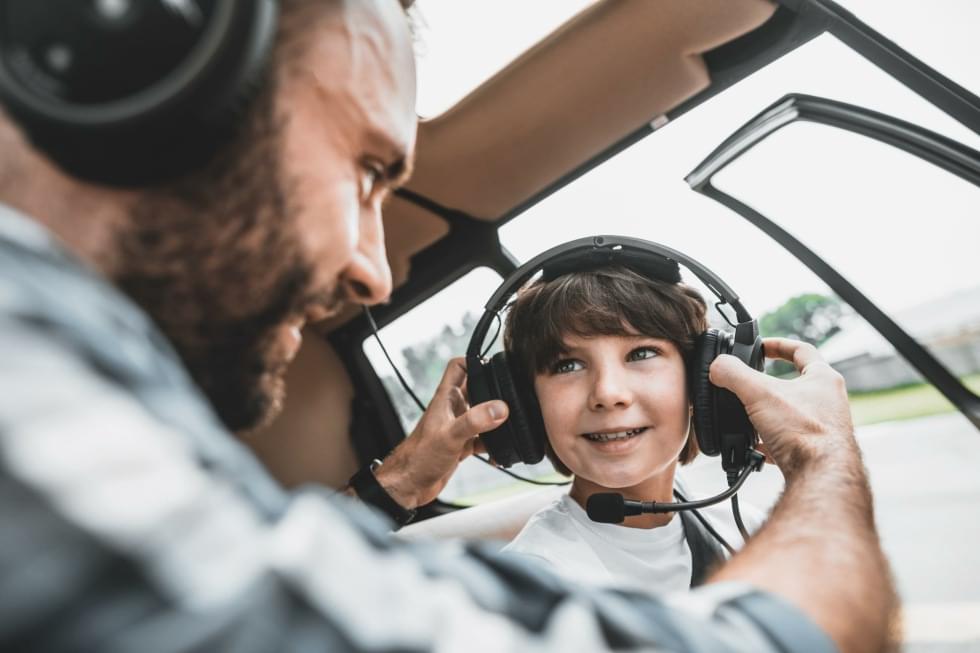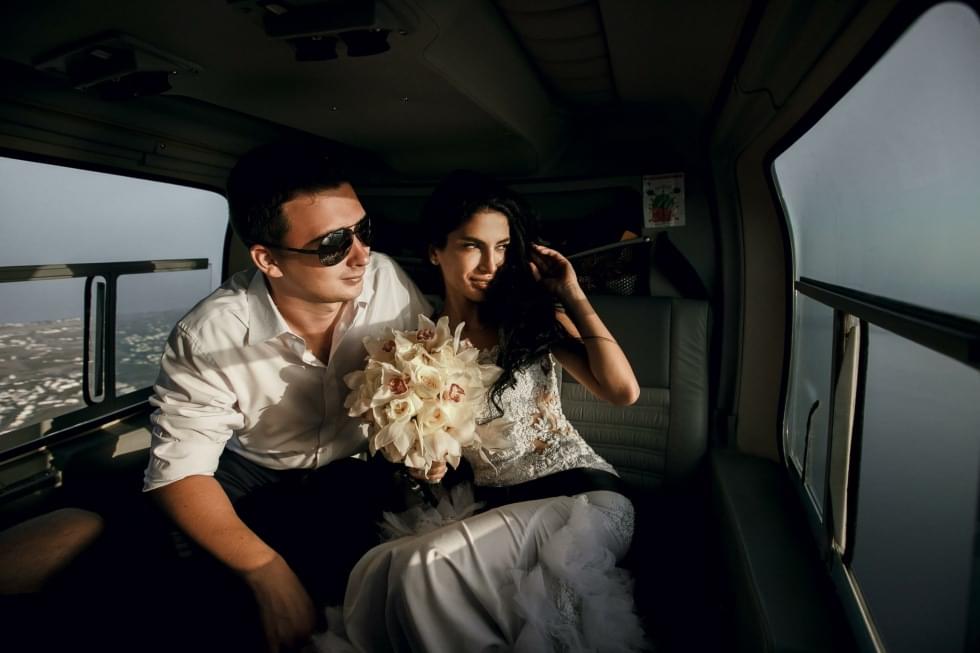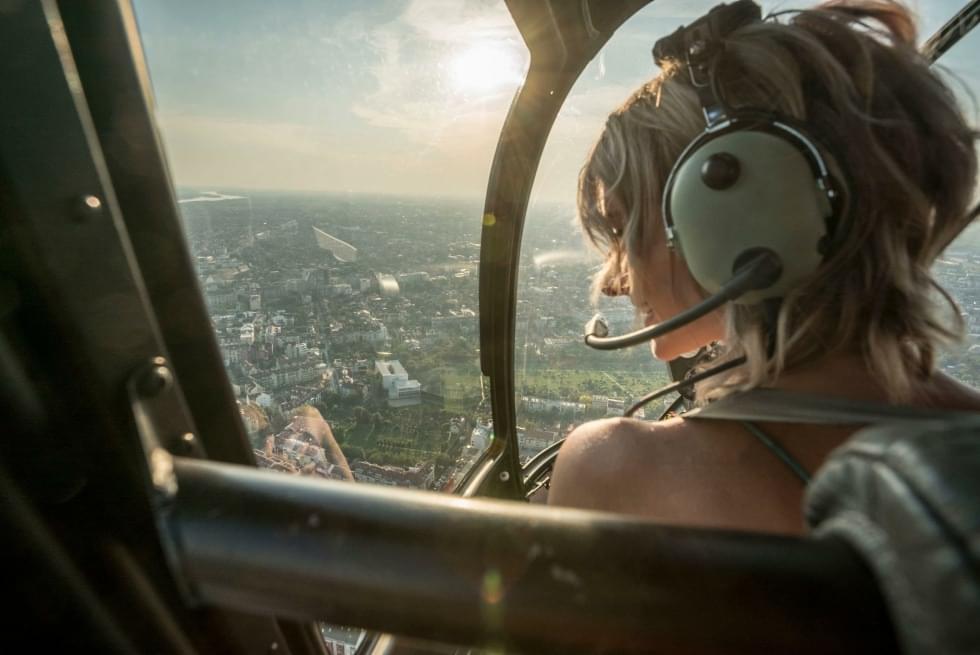 HELICOPTERS

Single engine
We offer helicopter fully certified for commercial air transportation. This allows you to fly safely and comfortably. Flight planning and landing spot evaluation is in hands of experienced professional helicopter pilots. How about making your golf trip extraordinary? Travel by helicopter, watch the golf course from above, and play the first hole within minutes after landing. Even a journey can be an experience. How about a sightseeing flight over your favorite destination or an anniversary celebration on board helicopter?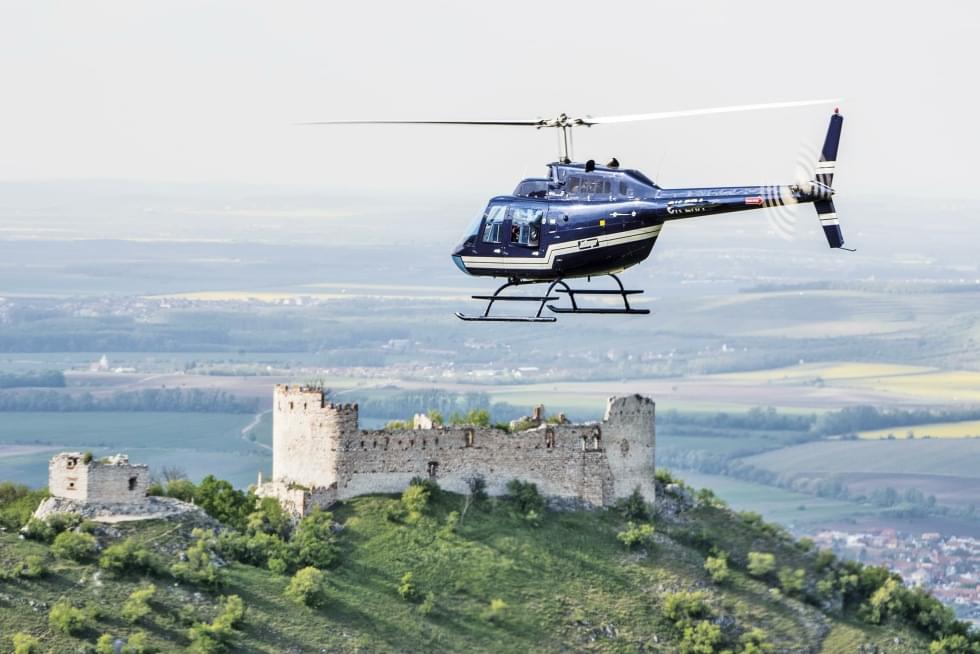 Bell 206 is one of the most widespread helicopters in the world. It is a single-engine turbine helicopter manufactured by the Canadian company Bell Helicopter Textron.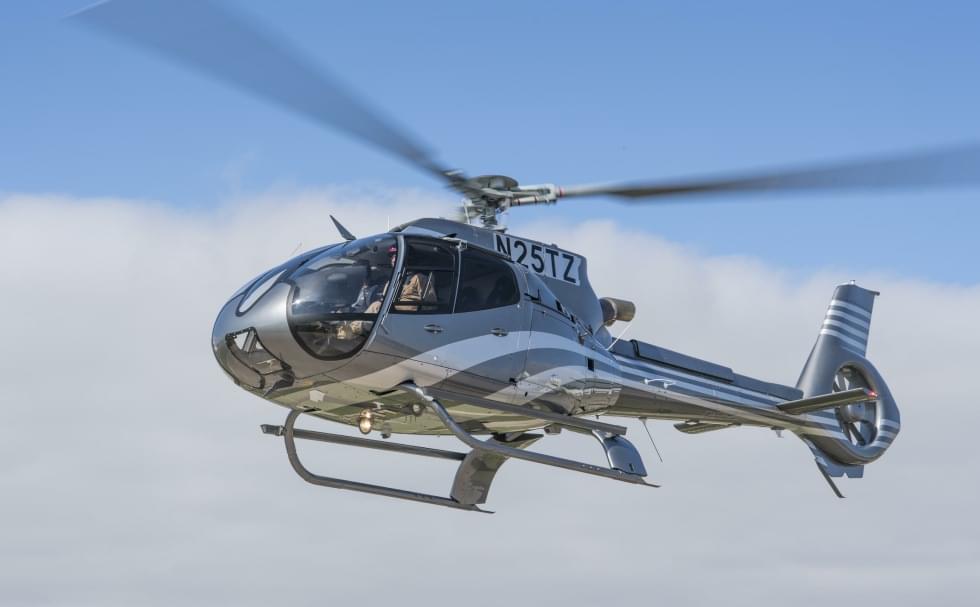 The Eurocopter EC 130 is a lightweight single-engine helicopter made by the European Eurocopter Group. This model is also popular in the air rescue service mainly due to the spaciousness of the cabin.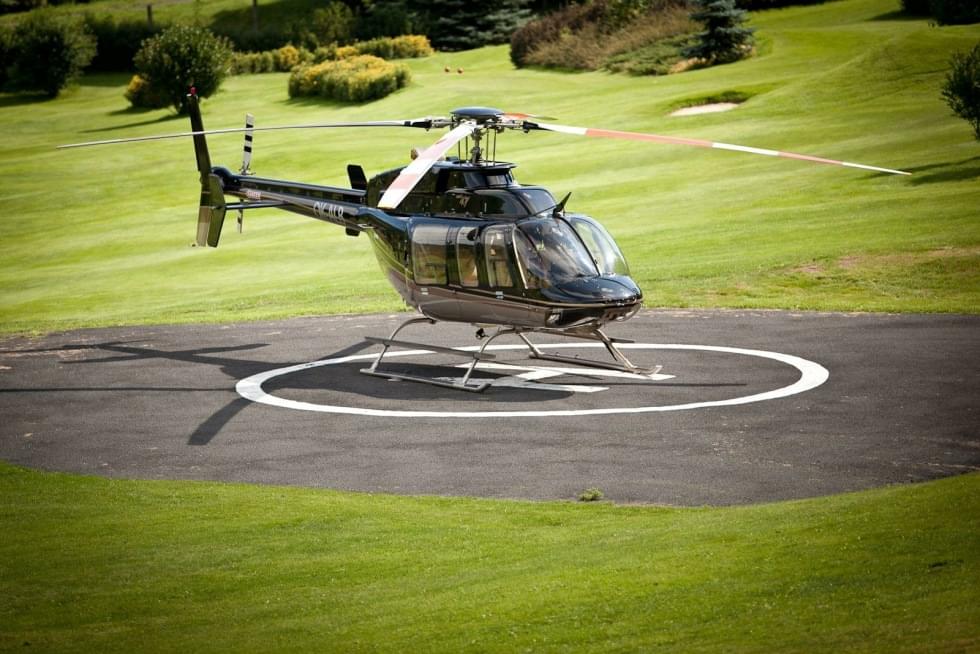 Bell 407 is one of the best single-engine helicopters on the market. Transports cargo and passengers over longer distances and especially to higher altitudes. The helicopter can be equipped with a box that can carry up to 6 golf bags or 6 pairs of skis.
Twin engine helicopters are capable of more complex operations and landings on very limited spots. Along with experienced helicopter pilot, your landing spot selection is very flexible. Usually, this helicopters can land just tens of meters to your destination. Land on a golf green, near a chalet or a popular nature spot. Where will you fly?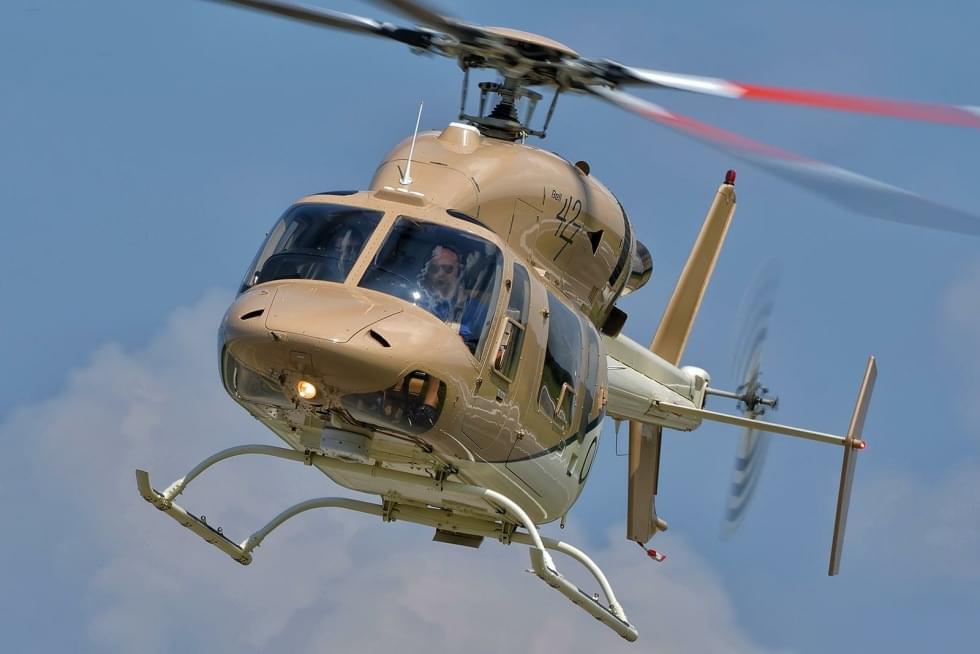 Bell 427 is a powerful and fast helicopter, which thanks to a pair of turboshaft engines and other equipment can handle even more demanding operations. This helicopter is characterized by long range, high cruising speed and comfort. It allows you to land in cities and in hard-to-reach places or fly over large water areas.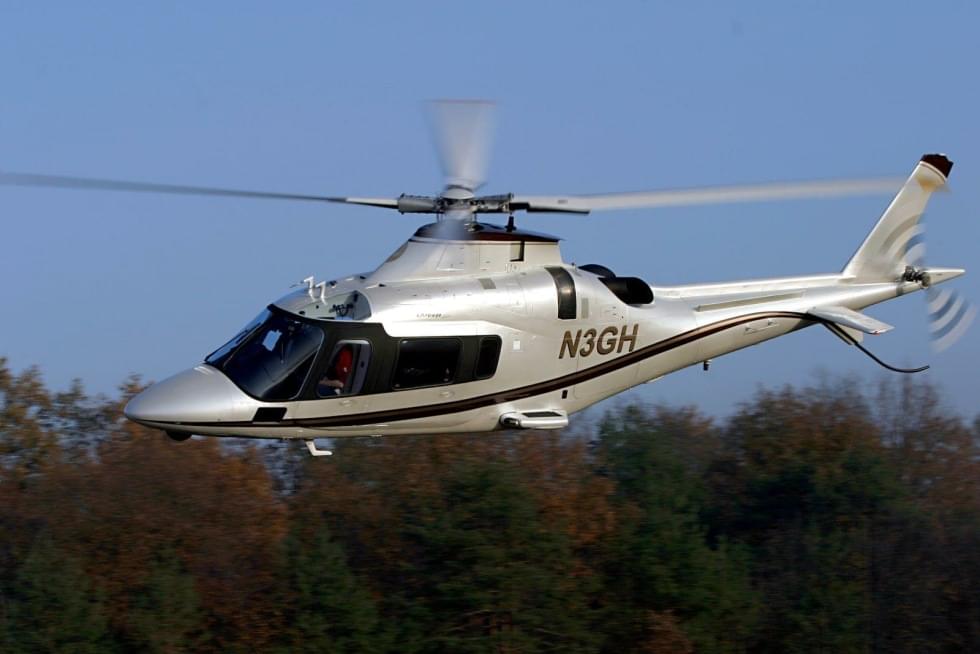 The AgustaWestland AW109 is a twin-engine helicopter manufactured by an Italian-British company. The helicopter has a four-blade bearing and pushing equalizing rotor. It is used for both civilian and military purposes.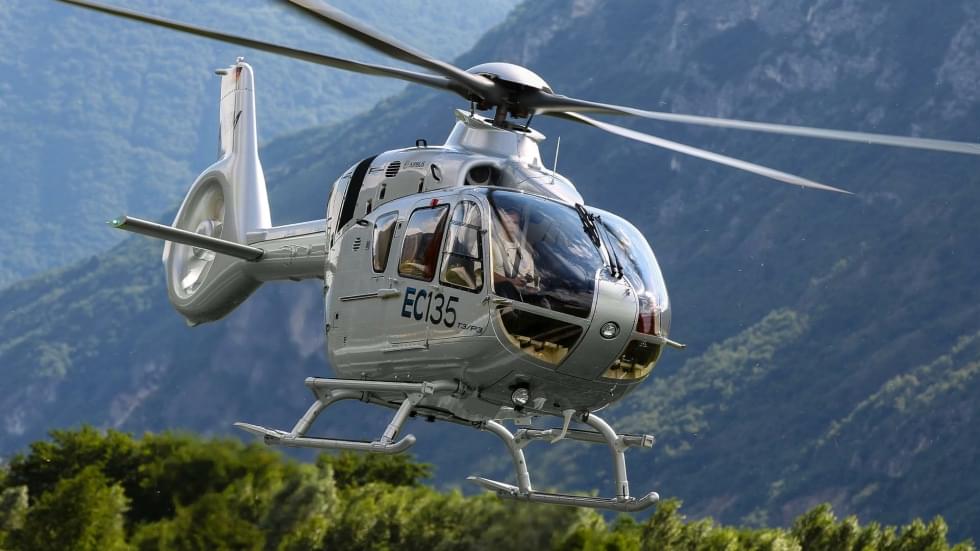 The Eurocopter EC 135 is a lightweight twin-engine civilian helicopter manufactured by the European Eurocopter Group. It is also widely used for the needs of air rescue services and police forces.
FLIGHT EXAMPLES

Indicative prices
Praha - Hluboká n. Vlt. - Český Krumlov - Praha*

Single-engine Bell 206:
104 000 Kč (up to 4 passengers) / 26 000 Kč (per person)**

Twin-engine Bell 427:
185 000 Kč (up to 6 passengers) / 30 800 Kč (per person)**
Brno - Vídeň

Single-engine Bell 206:
58 700 Kč (up to 4 passengers) / 14 700 Kč (per person)**

Twin-engine Bell 427:
101 000 Kč (up to 6 passengers) / 16 800 Kč (per person)**
*1/2 day trip
**The main factor affecting the price is the length of the flight or possible landing fees.
Aircraft and helicopter comparator
Choose specific models and compare their parameters