Private flights
Save a lot of time for your business or leisure trips. Be effective and flexible. Enjoy the private aircraft comfort and privacy.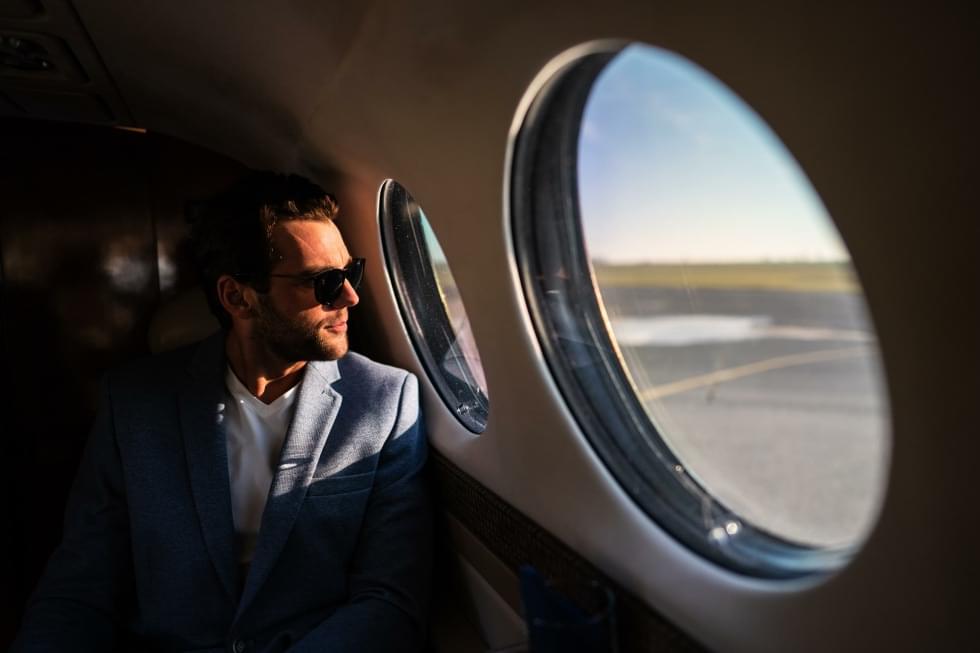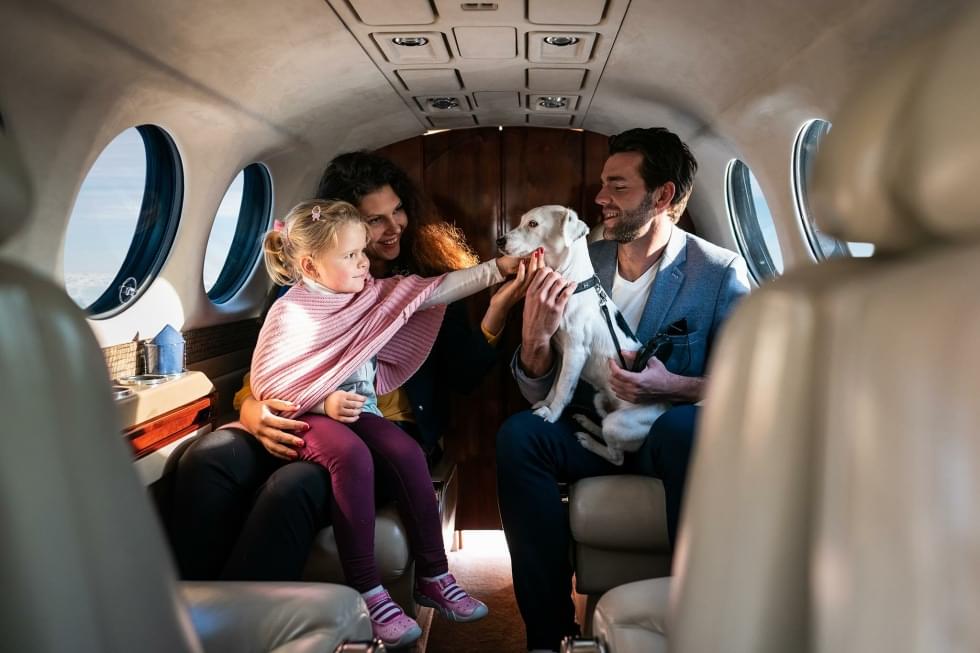 PETS ON BOARD OF PRIVATE FLIGHT

Pets fly with the family
Pets are important members of the family. We know it. Private jets are here to allow travelling with your pets without any stressful boarding and explanations to other travelers as on a scheduled flight. They will feel on board of private jet like at home.
SYNERGY OF PRIVATE AND SCHEDULED FLIGHT

Connecting private flight to a scheduled flight
For a long-haul trip we can arrange you a private heavy jet flight, if your budget allows. Anyway, the first class scheduled flight is a great choice as well. However, if you need to have one or more transfer flights, this is the situation when a connection private flight is a great choice to make your trip unforgettable.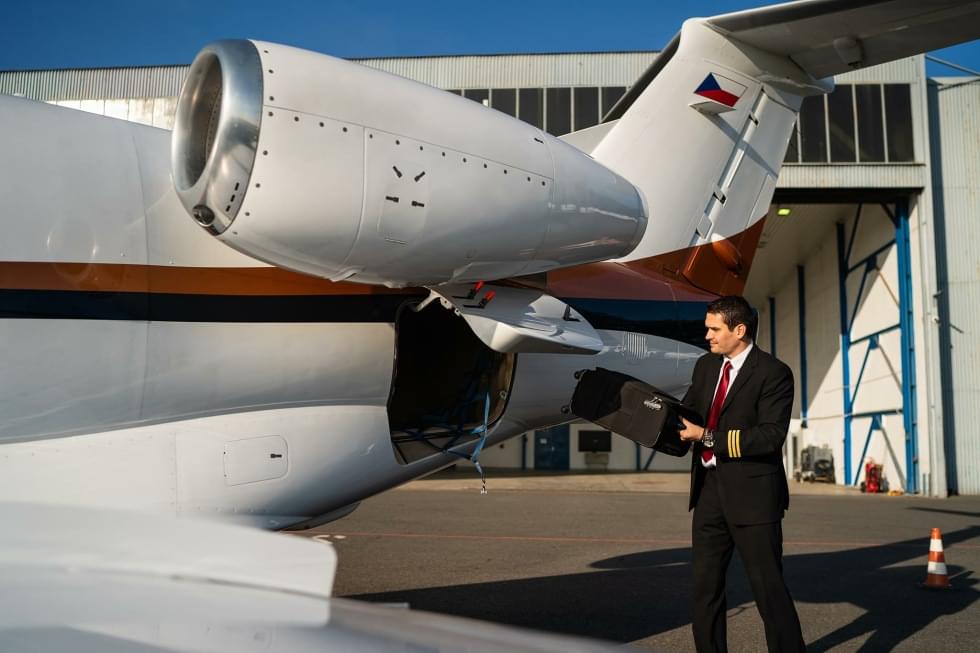 PRIVATE FLIGHT ADVANTAGES

Save a lot of your valuable time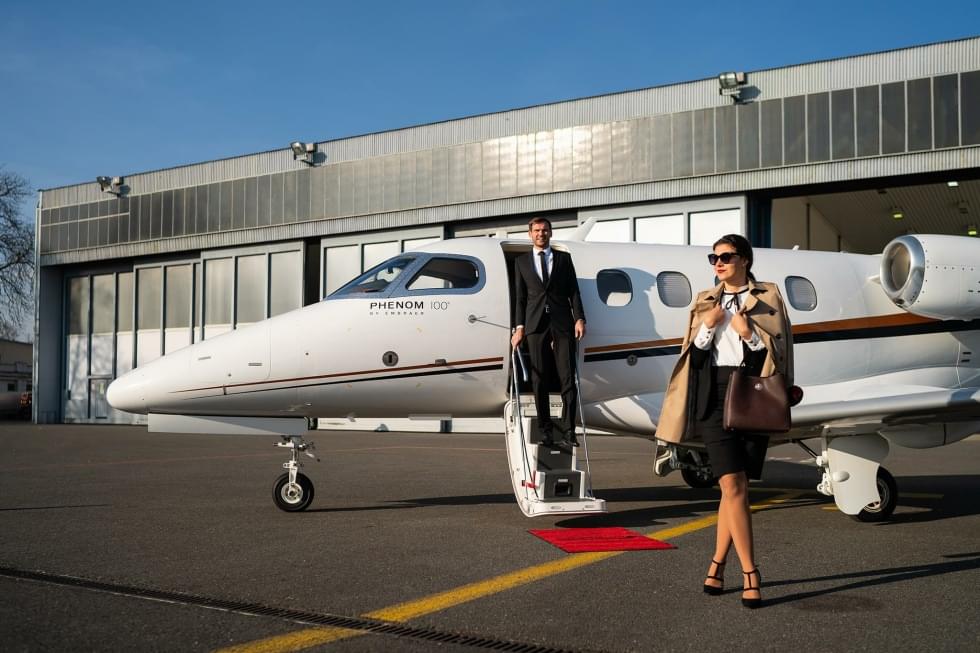 BUSINESS

Time efficient business trip
Meeting your business partner personally is still very important for successful business. You can easily waste two valuable working days travelling by non-direct bad scheduled airline connection along with hotel overnight. And usually your destination is just one hour and half direct flight by private jet. Driver will be waiting for you at the destination airport to get you to your final meeting point. And if your meeting ends earlier or later then planned, crew will be ready for both. Have your morning coffee on board of a private jet and dinner with your family back home.
LEISURE TIME

Private flight for holiday
Would you like to have a holiday at the seaside but there is simply too much work and ten days off are out of the question? You still find a free weekend, so just include a private jet service and your nice seaside holiday is solved. You will have all your work done till friday afternoon, go directly from work and meet your family at airport terminal. Ten minutes to get to the aircraft, dinner on board and nice sunset already on the beach with your family.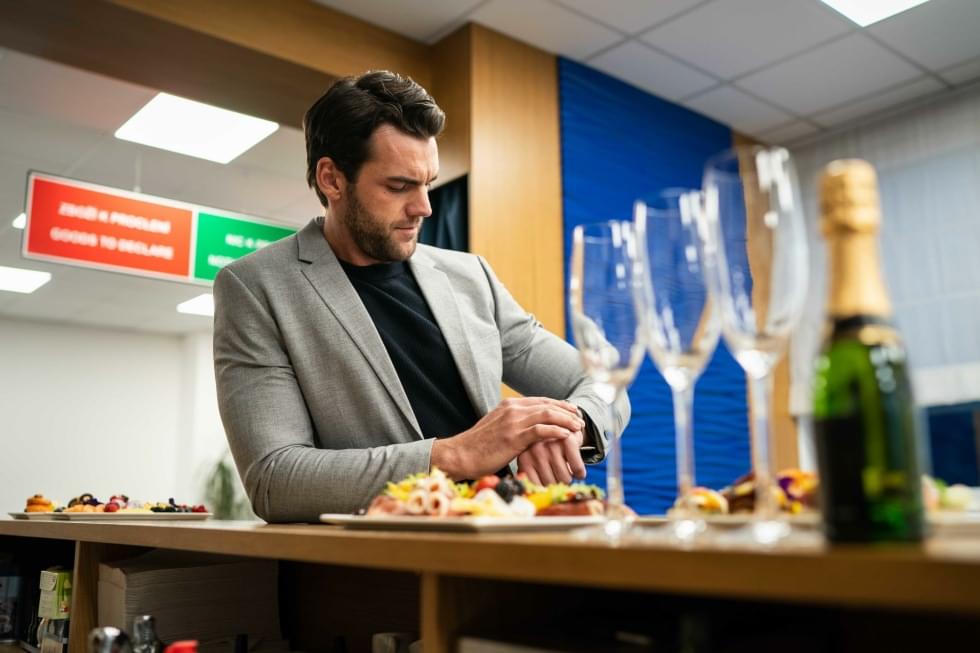 PRICES

How much does a private flight cost
The price of each flight is set individually based on the client's request. If you choose a private flight, you book the entire aircraft, not just the seat. This means not only the machine itself, but also the crew that is at your disposal. Many variables play a role in the pricing, such as the number of passengers, the type of aircraft chosen, but also the length of the route or the possible need to refuel during the journey. See example prices of private flights to popular destinations.
REFERENCES

Words from our customers